Skip site news
Site News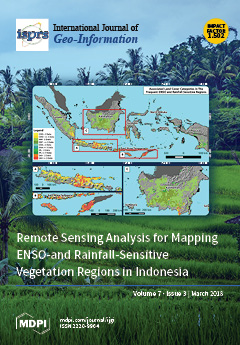 U časopisu ISPRS International Journal of Geo-Information, Volume 7, Issue 3 (2018) objavljen je članak:
Tomić, H., Mastelić Ivić, S., Roić, M.: Land Consolidation Suitability Ranking of Cadastral Municipalities: Information-Based Decision-Making Using Multi-Criteria Analyses of Official Registers' Data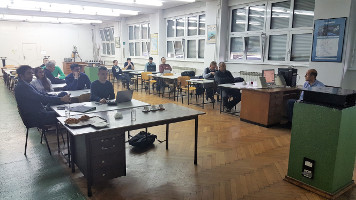 31. siječnja 2018. održana je sedma po redu radionica projekta DEMLAS na Geodetskom fakultetu u Zagrebu.Tema radionice bila je ''Procesi i podaci''. Sudionici su održali prezentacije o stanju po slučajevima uporabe podataka DEMLAS skladišta.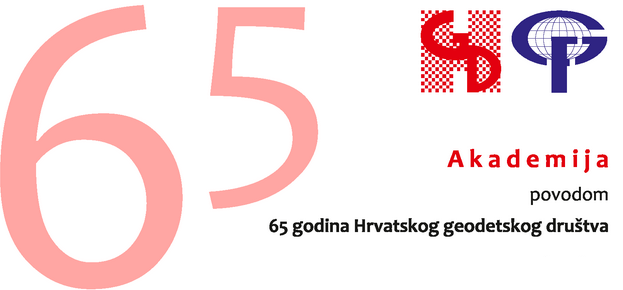 15. prosinca 2017. godine Hrvatsko geodetsko društvo obilježilo je 65 godina svoga samostalnog djelovanja na Geodetskom fakultetu Sveučilišta u Zagrebu.
U suorganizaciji sa Zagrebačkom udrugom geodeta (članicom Hrvatskog geodetskog društva), Geodetskim fakultetom Sveučilišta u Zagrebu (organizatorom izložbe: "Izložba starih geodetskih instrumenata Geodetskog fakulteta") i Gradskim uredom za katastar i geodetske poslove Grada Zagreba (organizatorom izložbe: "Grad Zagreb na katastarskim planovima – svjedocima vremena katastarskih izmjera od 1817. do 2017. godine") održana je svečana Akademija.
Prof. dr. sc. Miodrag Roić održao je pozvano predavanje na temu: "200 godina Franciskanskog katastra".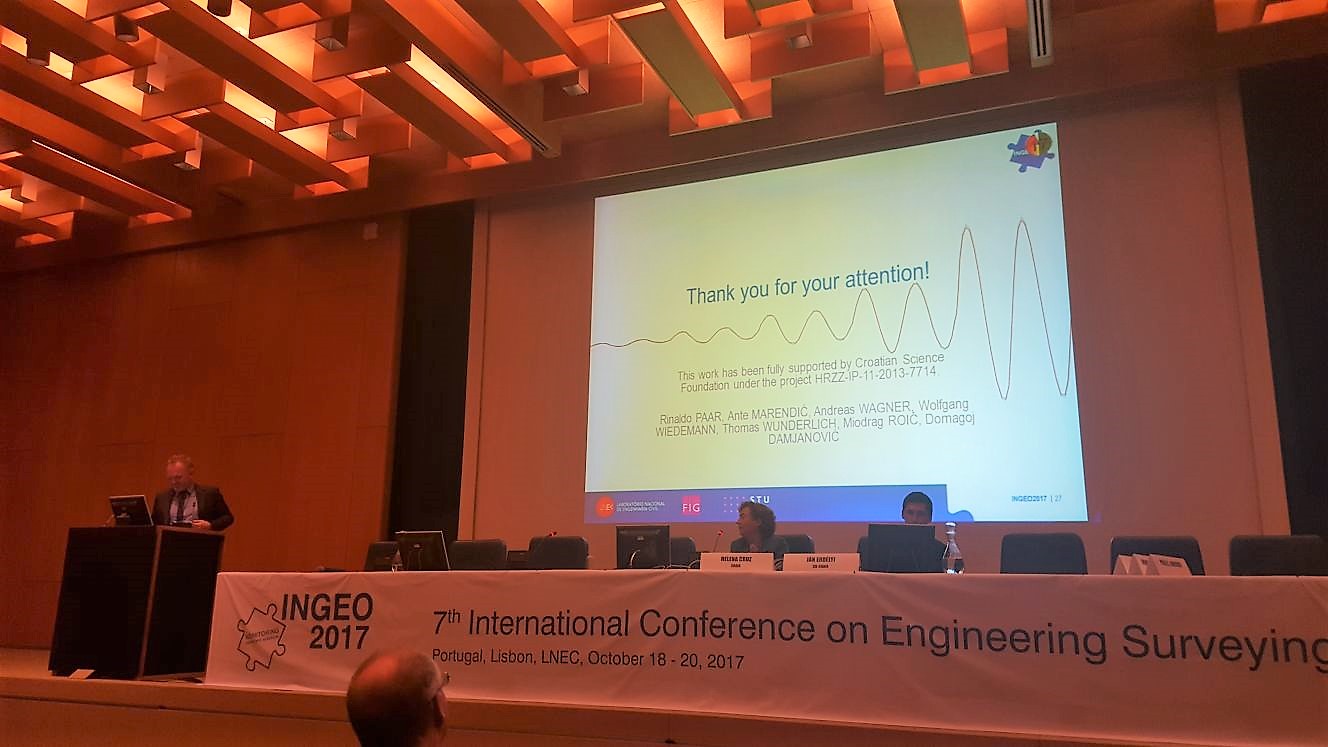 7. međunarodna konferencija o inženjerskoj geodeziji - INGEO 2017 održana je od 18. do 20. listopada 2017. godine u Lisabonu, Portugal. Organizator konferencije je Zavod za geodeziju Građevinskog fakulteta slovačkog Tehničkog sveučilišta u Bratislavi u suradnji s Međunarodnom udrugom geodeta (FIG), Komisija 6. Lokalni suorganizator ove godine bio je Laboratório Nacional de Engenharia Civil (LNEC).
Na konferenciji su prezentirani sljedeći radovi:
Paar R., Marendić A., Wagner A., Wiedemann W., Wunderlich T., Roić M., Damjanovic D.: Using IATS and digital levelling staffs for the determination of dynamic displacements and natural oscillation frequencies of civil engineering structures
Grgac I., Paar R., Marendić A., Jakopec I.: The influence of different LocataNet configurations on positioning accuracy
Marendić A., Paar R.,Tomić H., Roić M., Krkač M.: Deformation monitoring of Kostanjek landslide in Croatia using multiple sensor networks and UAV
10.  simpozij ovlaštenih inženjera geodezije: ''Prostorni registri za budućnost'', održan je u Opatiji, u Grand Hotelu 4 Opatijska cvijeta, od 19. do 22. listopada 2017.
Prof. dr. sc. Miodrag Roić održao je pozvano predavanje na temu: ''Registri: jučer - danas - sutra''.
 

Na simpoziju su prezentirani sljedeći radovi:

Flego V., Roić M.: Koncepcijsko usklađivanje upisa pomorskih područja

Divjak D., Tutić D., Roić M.: Otvorena znanost u projektu ''Razvoj višenamjenskog sustava upravljanja zemljištem – DEMLAS''

Vranić S., Redovniković L., Pleić M.: Integracija funkcionalnosti CAD-a i GIS-a u svrhu izrade mrežne aplikacije za izradu katastarskog plana

Pivac D., Roić M.: Praćenje procesa projekta katastarske izmjere

Četvrta međunarodna konferencija o geoinformacijskim znanostima GeoAdvances 2017 održana je od 14. do 15. listopada 2017. u Safranbolu, Turska.
Prezentiran je rad: